As you might know, a few days ago Nokia released one of the hottest new mobile phones out there: the Nokia N97.
We just thought this is a good opportunity to remind you that Nimbuzz already works beautifully on it, and you can [Download Nimbuzz for Nokia N97].
For those proud owners on the Nokia N97 or those of you thinking of buying one, here are a few reasons why you should definitely install  Nimbuzz on it:
Landscape chat – so you can make use of the built in Keyboard
Shortcut buttons – so you can easily update your profile, status, or personal message.
Personal messages – fully displayed in the contact list for all communities.
Chat -14 different instant messaging and social networks supported (including  Windows Live Messenger, Facebook, MySpace, Yahoo, Google Talk).
Call – buddies from Nimbuzz, Yahoo, or Gtalk using your mobile data plan or Wi-Fi connection.
Cheap phone calls via NimbuzzOut or one of our SIP partners.
Watch the Nimbuzz on the N97 video to see it in action below!
[Update]
If you are looking for cheap international calling from you mobile and you end up here :D, I would like to introduce you also to NimbuzzOut. NimbuzzOut lets you make incredibly cheap international calls from your mobile, to landlines and mobiles anywhere in the world. To see how cheap it is and how much you can save take a look at the NimbuzzOut  Rate Calculator ;).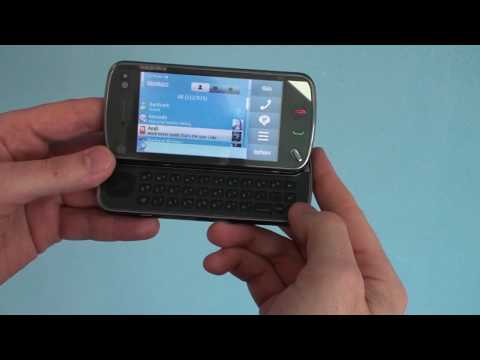 Looking forward to your feedback in the comment section! Enjoy!