All of us at Nimbuzz are delighted to announce the launch of the new Nimbuzz for Symbian client with Twitter!!
This update makes our Symbian client the most comprehensive that we've ever offered – it's a must have app for all our real-time, über-demanding Symbian users!!
[Download Link]
New Nimbuzz for Symbian offers a centralized messaging client with the most comprehensive all-in one feature set available – VoIP calls, Instant Messaging and file-sharing with the world's most popular social networks, plus presence, profiles, location and now Twitter! Video after the jump: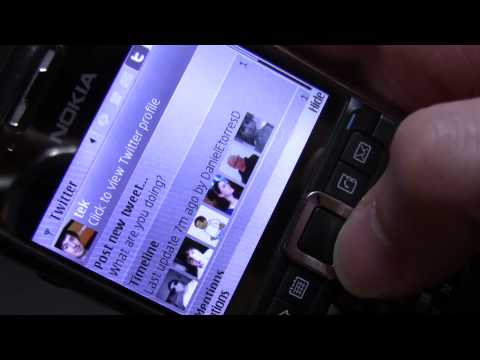 The fully integrated Twitter function is better than any standalone Twitter client for Symbian, plus you get all that extra Nimbuzz goodness!
You can Tweet, ReTweet, Follow, Unfollow, Direct Message, visualize Timeline, Search, view Trends, view Profiles… you name it!
Here is a list of the new features and improvements:
Full Twitter client - Timelines, Tweet, DM, Searches, Trends, Profiles and much more!!
Kinetic scroll – available for Symbian 5th edition touch screen phones  (e.g. Nokia 5800, Nokia N97, N97 mini, Nokia 5730, Nokia  X6 )
Chat History –see all your past conversations
Pop-Up notification - for new chats and other events whenever Nimbuzz runs in the background
DTMF tones in calls – now you can press 1 in a call , when the robot tells you so
NimbuzzOut rate calculator – see the rates for calling to different countries
Upgraded UI –  new chat screen layout & contact list layout
And a few reasons why you should install Nimbuzz on your Symbian mobile now:
Twitter! The best Twitter client available on Symbian!
More battery life – only one app for chatting, calling, tweeting and more
Centralized communication – no need to switch between apps with Nimbuzz
Über-slick design and integration – upgraded look and feel
Get the free download of Nimbuzz 2.2 for Symbian now from Nimbuzz.com.
Let us know what you think in the comment section below. As always feedback is always welcome!