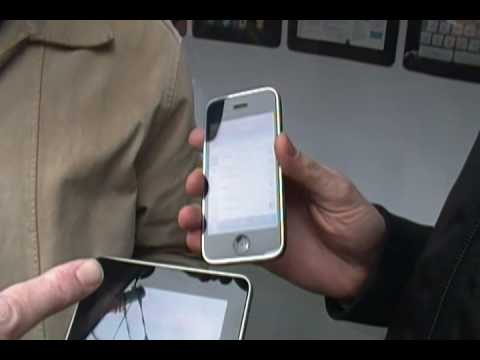 Since the iPad has been released last Saturday there has been a lot of noise around the latest member of the Apple family.
With the current version of Nimbuzz working just great for the iPad (see above video), we wanted to give you a quick update on the status of our iPad specific version of Nimbuzz.
Releasing an early version which we weren't able to test ourselves in real life wasn't an option for us.  We want to make sure that when we release our iPad app, it is exactly what you guys want, and everything it should be.
With an actual iPad now in hand we'll be able to tailor a brilliant Nimbuzz experience for you guys so you can enjoy the best IM and VoIP on the iPad with free calls, chat, and file sharing.
Until then, check out some of the video footage of the official iPad launch filmed by our US team, who were at the Apple flagship store in San Francisco.