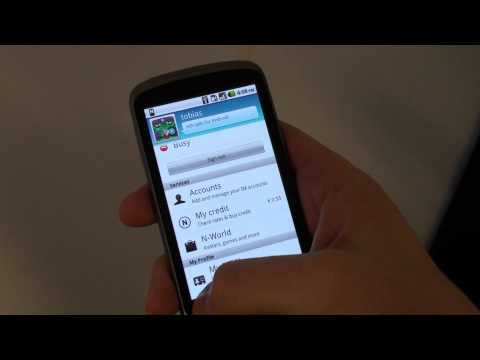 You read that right, starting today you can make HD voice quality calls from any Android mobile phone. All you need to do is go to Android Market and search for Nimbuzz (or just scan the bar code at the end of the post).
But wait, there's more. Here is the complete list of new features of Nimbuzz 2.0.2 for Android:
HD voice call quality on Nimbuzz to Nimbuzz calls
Install Nimbuzz on SD card to save space on the phone memory
Updated My Profile page
New Contact List layout
Free avatars
The new update allows you to make HD quality calls to your Nimbuzz friends that are using an Android mobile phone and have the new Nimbuzz version (2.0.2) installed. This is possible thanks to our new peer to peer calling system, which doesn't route the call through our servers, but makes a direct connection between the two mobile devices. Your calls will be connected faster, the calling quality will be crystal clear, and the probability of dropped calls  enormously reduced.
The new version auto-detects when you have a suitable connection (3G or WiFi) for HD voice calls and displays an HD indicator on the call screen in real time.
For now HD quality calls are available only for Android users but we are working on making them available on PC, Symbian and iPhone.
Another highly requested feature was to install Nimbuzz on the SD card and now it's available. This will save you precious space on the phone memory.
The My Profile page was also updated and you can control everything from one place: status, communities, NimbuzzOut Credit and profile information.

The new version has a updated contact list layout, which has the status icons (available, away, busy) on the right, and display pictures on the left side with community icons in the bottom right corner.
Personalization is very important to all of us, so we thought we'll give you a hand with your display picture. Tired of your old one? Looking for a fun new picture to represent your personality? Then check out the N-World option. Click on Menu->N-World and choose your new free avatar.
If you want to get Nimbuzz on your Android mobile, just go to the Android Market via your mobile phone and search for it or if you are using QR scanner just scan the code below.